California's I-5 Named One of the Most Dangerous Roads in America
Freight Waves, the self-identified "nerve center of the global supply chain," has named the five most dangerous roads in the United States for truckers, and Interstate 5 in California made the list. At nearly 800 miles long, the freeway runs from Oregon all the way down to the San Ysidro crossing at the Mexican border. Between 2010 and 2016, Interstate 5 was the site of 680 fatal crashes that killed 768 people. The high traffic volume in Los Angeles County makes it the most dangerous stretch of this already deadly freeway.
If you regularly travel the I-5, as many residents and workers in the Los Angeles area do, the odds are good that you have either been involved in a car accident on that roadway, you know someone who has, or you have traveled by the scene of an accident between a car and a truck.
In a crash, trucks have the advantage
While not all truck vs. car motor vehicle accidents on Interstate 5 involve large commercial trucks like 18-wheelers or tractor-trailers, the ones that do can be fatal for the occupants of the car. The average tractor-trailer weighs approximately 80,000 tons – significantly more than the average passenger car. When a crash involving a car and a truck occurs, the severe injuries and fatalities are typically to the passengers of the car. In fact, the Insurance Institute for Highway Safety (IIHS) (a U.S. non-profit organization) reports that in 2019, 4,119 people were killed in accidents involving large trucks. Of those fatalities, 67% were occupants of cars and other passenger vehicles.
Fatalities in large truck crashes seem to be on the rise, with the number of people killed in large truck crashes in 2019 31% higher than in 2009. It is also worth noting that, according to the IIHS, in 2019 32% of deaths in large truck accidents occurred on interstates and freeways.
In addition to their sheer size and weight, commercial trucks are also higher off the ground than a passenger car. This leaves cars vulnerable to underride crashes, which are as awful and potentially deadly as they sound. In an underride crash, the passenger vehicle goes partially or completely under a truck or trailer. The occupants in the passenger vehicle are at an increased risk of death or serious injury. Underride crashes may involve the front, rear, or sides of a large or commercial truck.
Common injuries in truck accidents
When it comes to motor vehicle accidents between cars and 18-wheelers or tractor-trailers, simply surviving the accident is a major win. However, even those who survive may be left with severe, life-altering injuries that are incredibly painful and debilitating, such as:
Traumatic brain injury (TBI);
Spinal cord injuries (SCI);
Back and neck injuries;
Dismemberment;
Burns;
Broken bones;
Internal injuries such as organ damage; and
Soft-tissue damage.
These injuries may require extensive medical care and follow-up treatments, all of which can be incredibly expensive. Depending on the type of injury and its severity, a crash victim may not be able to return to their pre-accident life. Injuries such as traumatic brain injury, spinal cord injuries, severe burns, or the loss of a limb could require lifelong care and treatment and leave the injured unable to work or take care of themselves or their loved ones as they did before the accident. This can place a tremendous financial burden on a victim and their family.
Frequent causes of truck accidents
Truck drivers are required to earn a valid commercial driver's license (CDL) in order to operate a large truck or commercial vehicle. Despite the training required to earn a CDL, errors do happen, and those errors sometimes cause accidents. For example, truckers are typically under a tremendous amount of pressure to get from one point to another as efficiently as possible. That pressure can lead to conduct like speeding or driving more than the maximum number of hours permitted by law. Driver fatigue, in particular, is a serious problem.
Other common causes of truck accidents include:
Driving under the influence of drugs or alcohol;
Inadequate training or experience;
Reckless or aggressive driving; and
Defective trucking equipment.
Whatever the reason, when a truck driver causes an accident, multiple parties may be liable. This includes the driver, the owner of the truck, the owner of any cargo the truck was carrying, the manufacturer of the truck, and the company that services and maintains the truck.
What to do if you are in a truck accident in Los Angeles
Getting into any motor vehicle accident can be scary. Being in an accident that involves a commercial truck – especially if you are in a passenger vehicle – can be downright terrifying. Dealing with the trucking company and its insurance carrier may make the entire situation even more stressful.
If you or a loved one were in an accident involving a big rig or commercial truck, it is important to remember that the trucking company and its insurer will not be eager to admit liability and take responsibility for their or their driver's negligence. Instead, they will most likely offer a settlement that they describe as "generous", but which is actually the lowest amount they deem "reasonable." In all likelihood, neither offer will be sufficient nor fair.
It is imperative that you speak with an experienced Los Angeles truck accident attorney before agreeing to any settlement. Under California law, an injured person has two years from the date the injury occurred to file a lawsuit. While the thought of a lawsuit may seem stressful, running out of money to cover lifetime medical expenses from your injuries is much worse. The knowledgeable Los Angeles personal injury lawyers at McNicholas & McNicholas, LLP have extensive experience fighting for and securing maximum compensation for individuals injured in truck accidents. We can do the same for you. Call us at 310-474-1582 or complete our contact form today to schedule a free, remote consultation.
Please note that this blog is not to be construed as legal advice. Because every case is fact-specific, you should consult directly with an attorney to obtain legal advice specific to your situation.
Related Article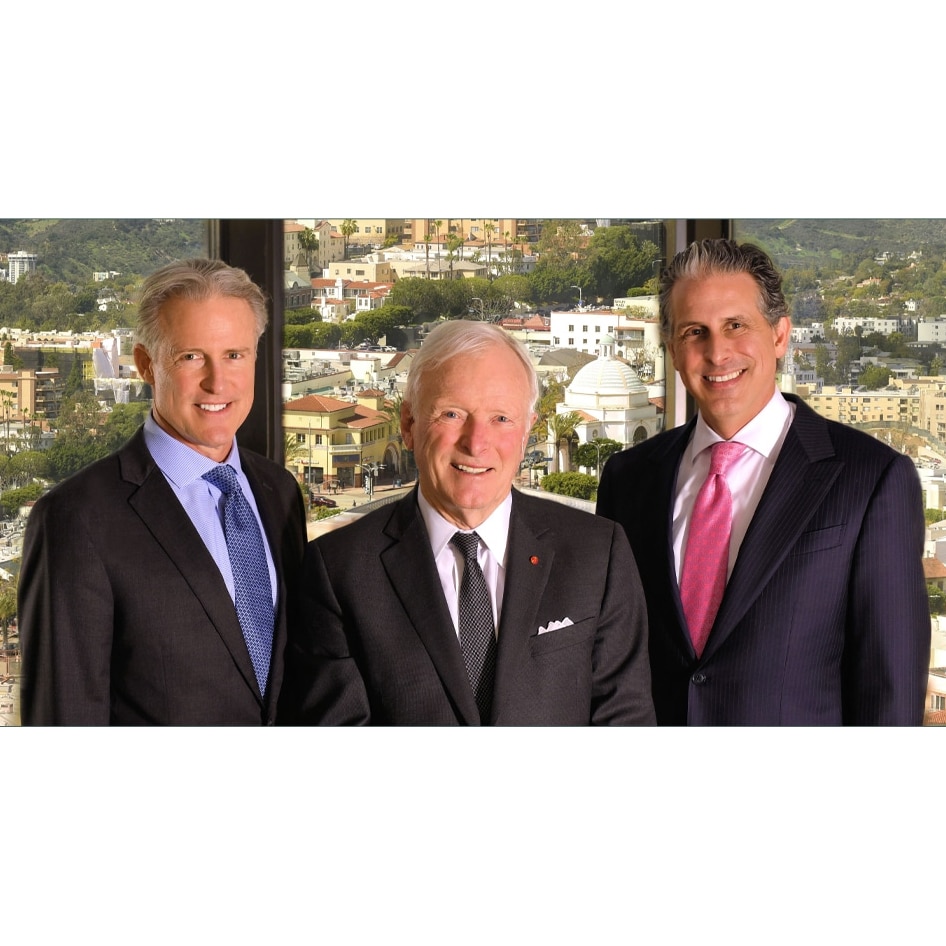 For more than three decades, McNicholas & McNicholas, LLP has built a reputation as one of California's leading law firms. Founded by a family of attorneys spanning three generations, John McNicholas and sons, Patrick and Matthew, have tried hundreds of cases to jury verdict on behalf of clients. Learn More about McNicholas & McNicholas