Carmichael Woman Dies After Fiery U-Haul Crash
A late April crash in Fresno County claimed the life of a Carmichael woman and seriously injured another, according to the Fresno County Sheriff Coroner's Office. Summer Eitel, 39, was a passenger in a U-Haul truck that struck a tree and caught fire. Although passers-by were able to get the driver out of the vehicle, they were unable to save Eitel, who died at the scene.
ABC 10 reports the U-Haul was traveling north on Highway 99 in Fresno County south of Manning Avenue when the truck swerved onto the right shoulder, into the dirt and grass, and struck a Eucalyptus tree, where both the driver and Eitel were trapped. The U-Haul caught fire as California Highway Patrol arrived at the scene, where an officer and citizen were able to extricate the driver from the truck.
The U-Haul quickly became engulfed in flames before rescue personnel could save Eitel. The driver was hospitalized with major injuries, and a CHP officer was treated for smoke inhalation. ABC 10 notes that an investigation into the crash is ongoing.
About U-Hauls and other rental trucks
When moving to a new home or apartment, many people choose the DIY route, renting their own moving van or truck to get the job done. One of the most popular rental companies is U-Haul, along with other companies like Budget, Penske, Enterprise, and Home Depot (for local moves). Thousands of people rent these moving trucks and trailers every day, with little to no experience driving these types of vehicles.
U-Haul offers a variety of vehicles for rental to customers:
Pickup trucks
Cargo vans
10' trucks
15' trucks
17' trucks
20' trucks
26' trucks
They also offer trailers up to 12 feet long.
How moving trucks and trailers can cause accidents
Going the DIY route has its pros and cons. You can save a lot of money and ensure your things are safe by doing the packing and moving yourself. On the other hand, U-Haul and other companies basically allow any adult with a driver's license and a credit card to rent a 26-foot truck and take it out on the highway without any training or experience.
This inexperience can set the stage for serious car and truck crashes. Many rental truck and van accidents happen from:
Cargo falling off trailers
Driver fatigue
Driver inexperience
Improper loading of cargo
Shifting in cargo
Swaying trailers
Trailers attached improperly
Drivers should always familiarize themselves with a rental vehicle and take it for a test drive in a safe area before embarking on the open road.
Tips for safely driving a moving truck
Driving a U-Haul or other rental vehicle doesn't have to be a terrifying or dangerous experience. Take the following tips into consideration before getting behind the wheel to ensure you are a safe driver, as well as understand how to safely share the road with other rental truck drivers.
Before leaving, map out your trip and ensure you are well-rested. Plan your stops for meals and rest as much in advance as possible.
Check that the mirrors are unfolded, extended, and in your proper line of sight before starting your trip.
Note your truck's clearance level. From U-Haul: "If you are traveling on the highway, parking under an awning or near a carport, be mindful of your truck's clearance level. ATMs, fast-food drive-throughs and gas pumps are areas that may have limited clearance and require caution."
Drive a little more slowly than usual; you are driving a very heavy vehicle. Ensure you follow all posted speed limits and pay extra attention to weather and road conditions.
Ensure you leave space between you and the vehicle in front of you. Do not tailgate and try to leave the space of about five vehicles between you both – this gives you enough room to stop in case you need to suddenly brake.
Remember that your truck will need more time and room to brake than a traditional car or SUV. Apply your brakes sooner than you normally would.
Give yourself extra room when turning. U-Hauls and other rentals are large enough that they tend to cut corners on right turns, so take that into account when making turns.
Proceed with caution when changing lanes. Because of the size and blind spots on your truck, changing lanes can be tricky. Use your turn signals, check your mirrors, and ensure you have enough space.
Only pass when necessary, and avoid doing so on hills, curves, and on narrow roads. Overtaking another vehicle in a large truck is more difficult than it seems.
Back up safely and slowly, and use a spotter if possible. Your passenger can help you in and out of parking spots and other areas by getting out of the truck and directing you. This also keeps other vehicles, pedestrians, and bicyclists in the immediate area safe.
If you were injured in a crash with a U-Haul or other type of rental vehicle, it is important to consult with an experienced personal injury attorney. These types of cases can be complicated in nature due to the multiple parties involved.
The attorneys at McNicholas & McNicholas LLP represent injury victims throughout Los Angeles. We invite you to contact us to see how we can advocate for you. To schedule a remote review of your case, call 310-474-1582 or reach out to us through our contact page to tell us your story.
Please note that this blog is not to be construed as legal advice. Because every case is fact-specific, you should consult directly with an attorney to obtain legal advice specific to your situation.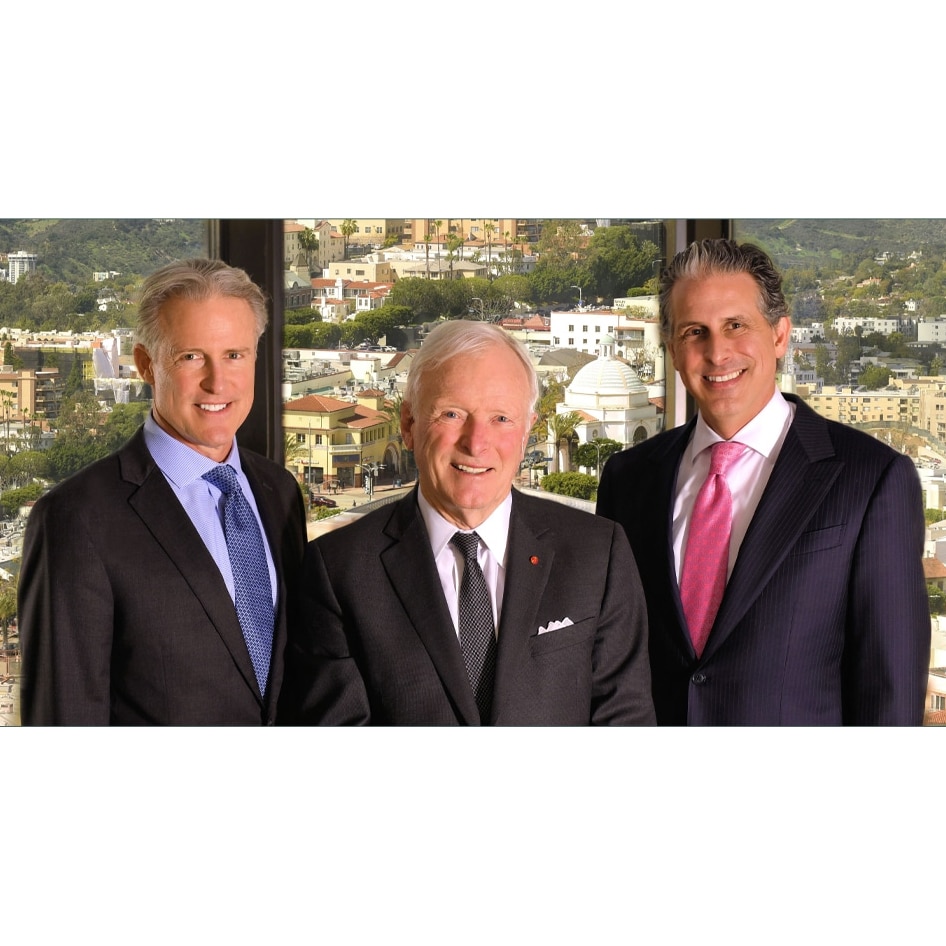 For more than three decades, McNicholas & McNicholas, LLP has built a reputation as one of California's leading law firms. Founded by a family of attorneys spanning three generations, John McNicholas and sons, Patrick and Matthew, have tried hundreds of cases to jury verdict on behalf of clients. Learn More about McNicholas & McNicholas