CPSC Sues to Protect Infants from Dangerous Baby Loungers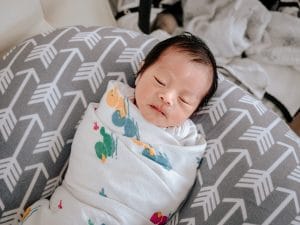 Over the past few years, more and more baby loungers and similar products have been identified as potentially dangerous to infants and babies, due to a risk of suffocation. Some, like The Boppy Company's newborn loungers and the Fisher-Price Rock 'n Play sleeper have been recalled. Most recently, however, Leachco, Inc., the manufacturer of the Podster, Podster Plush, Bummzie, and Podster Playtime (collectively known as "Podsters") infant loungers, refused to issue a voluntary recall after two infants died "due to a change in position" while in a Podster. The United States Consumer Product Safety Commission ("CPSC") filed an administrative complaint against the company, stating that "the product can cause airflow obstruction if an infant rolls, moves, or is placed in a position where the infant's nose or mouth are obstructed by the Podsters."
The CPSC's lawsuit against Leachco, Inc. is the result of the Commission's January 20, 2022 finding that "public health and safety necessitated warning the public of the suffocation hazard presented by the Podster." In other words, the Commission felt the threat to babies is so great that parents must be warned about the potential dangers of putting their baby into a Podster. If the lawsuit is successful, Leachco, Inc. will be required to notify "every person, by mail and email, to whom the product was sold or delivered, of the defect, and offer consumers a full refund for the purchase price of the product."
Many parents are sleep-deprived and desperate for any product that will help their children sleep for even a couple of hours. They may find themselves wondering if the suffocation risk is real and what that risk really means. According to the CPSC, the danger is very real. Two infant deaths are too many, and that statistic does not include infants who may have had "close calls" where they were deprived of oxygen because of their position in the lounger but survived. While death is of course the worst outcome of suffocation, even a baby who survives an accidental suffocation may suffer brain trauma due to oxygen deprivation. This can lead to serious, lifelong conditions that leave them in need of ongoing medical treatment and unable to care for themselves as adults.
Losing your baby or having your child suffer long-term injuries due to unsafe products is a parent's nightmare. Your previously health baby may now face significant health and developmental challenges and need expensive treatments and care for the rest of his or her life. If your baby or child has suffered a serious injury because of an unsafe or defective product such as a baby lounger, it is crucial that you receive the compensation you deserve and require in order to provide for your child's long-term needs. The experienced product liability lawyers of McNicholas & McNicholas in Los Angeles can help ensure that happens.
What types of injuries are caused by suffocation?
When a baby – or person of any age – suffocates, the lack of oxygen to the brain can cause cerebral hypoxia. This occurs when the brain does not receive enough oxygen. Suffocation can also cause anoxia, which occurs when the brain does not receive any oxygen. Brain cells need oxygen in order to survive, so not receiving enough, or any, oxygen can cause brain cells to die and result in brain injury. While there are treatments to help people who suffer brain injuries due to cerebral hypoxia, there is no current treatment to save brain cells that have died.
Brain death occurs after 10 minutes without oxygen, but even those who are fortunate enough to be resuscitated after only a few minutes without oxygen may suffer serious, lifelong problems including, but not limited to:
Cognitive impairment, inability to focus, or memory loss;
Changes in personality;
Difficulties with balance, coordination, or walking;
Dysphagia (difficulty with speech and swallowing);
Muscle spasms or spasticity (full body muscle contractions);
Poor judgment; and
Vision problems.
Babies who suffer cerebral hypoxia may encounter developmental delays and challenges. They may require ongoing medical treatment and, depending on the severity of their brain injury, may not be able to live independently or care for themselves even when as adults. Their lifelong medical and personal care needs may be extensive and quite costly. If the brain injury was the result of a lack of oxygen caused by a dangerous or defective product such as a baby lounger or other item, you may be entitled to compensation.
Suffocation is a leading cause of infant death
According to Stanford Children's Health, "suffocation is the leading cause of unintentional injury-related death among infants under age one." The National Institutes of Health ("NIH") supports this finding, noting that babies are most at risk during their first six months. Per the NIH, "more than 85% of all deaths from accidental suffocation and strangulation in bed occur from birth to six months of age," with most happening between birth and four months of age.
Suffocation can happen quickly – in just a few minutes, in fact. Baby loungers can be particularly dangerous because they prevent infants from lying flat on their back on a firm, smooth surface. Infants have limited control of their bodily movements, especially involving the neck (which is still weak for the first few months of life) and head. A baby who is placed in a Podster or other lounger may shift position and can suffocate on the lounger's soft sides or even by shifting off of the lounger and onto a bed or other soft surface where he or she may suffocate on bedding or other materials.
With suffocation the number one cause of unintentional injury-related death in children under the age of one, the number of babies at risk of suffering long-term brain injuries due to suffocation may also be high. To protect your baby, the American Academy of Pediatrics recommends that infants sleep alone on their backs in a "crib, bassinet or portable play yard with a firm, flat mattress and fitted sheet." Soft items such as pillows, blankets, stuffed toys, and bumpers should not be in the sleeping space.
How a life care planner can help with your injury lawsuit in Los Angeles
Product liability cases are challenging. Companies and manufacturers are rarely eager to take responsibility for designing, building, marketing, and ultimately selling products that cause serious injuries or even death. As such, they will fight do their best to settle any lawsuits for as little as possible.
If your baby or child suffered a loss of oxygen that caused a brain injury – and a dangerous or defective product is to blame – it is crucial that you consult a life care planner to help determine how much money you will need in order to care for your child for the rest of his or her life. Rather than relying on cookie-cutter amounts that may not come close to the cost of caring for your child and his or her particular needs, a life care planner will assess your child's specific short- and long-term medical and other needs to ensure you seek an appropriate amount to cover his or her expenses and care for them even after you or their other parent are gone.
If your baby suffered a brain injury because of oxygen deprivation due to a dangerous product such as a baby lounger, it is imperative that you speak with an experienced product liability attorney in Los Angeles. The personal injury lawyers at McNicholas & McNicholas, LLP have represented clients throughout Los Angeles and the surrounding areas in cases involving dangerous or defective products. We understand that nothing is more important to you than ensuring that your child is well care for throughout his or her life, and we will fight to ensure you receive the compensation you deserve so that you are able to provide for their lifelong care. Call our office at 310-474-1582 or complete our contact form to schedule a free, remote consultation with one of our experienced Los Angeles product liability lawyers today.
Please note that this blog is not to be construed as legal advice. Because every case is fact-specific, you should consult directly with an attorney to obtain legal advice specific to your situation.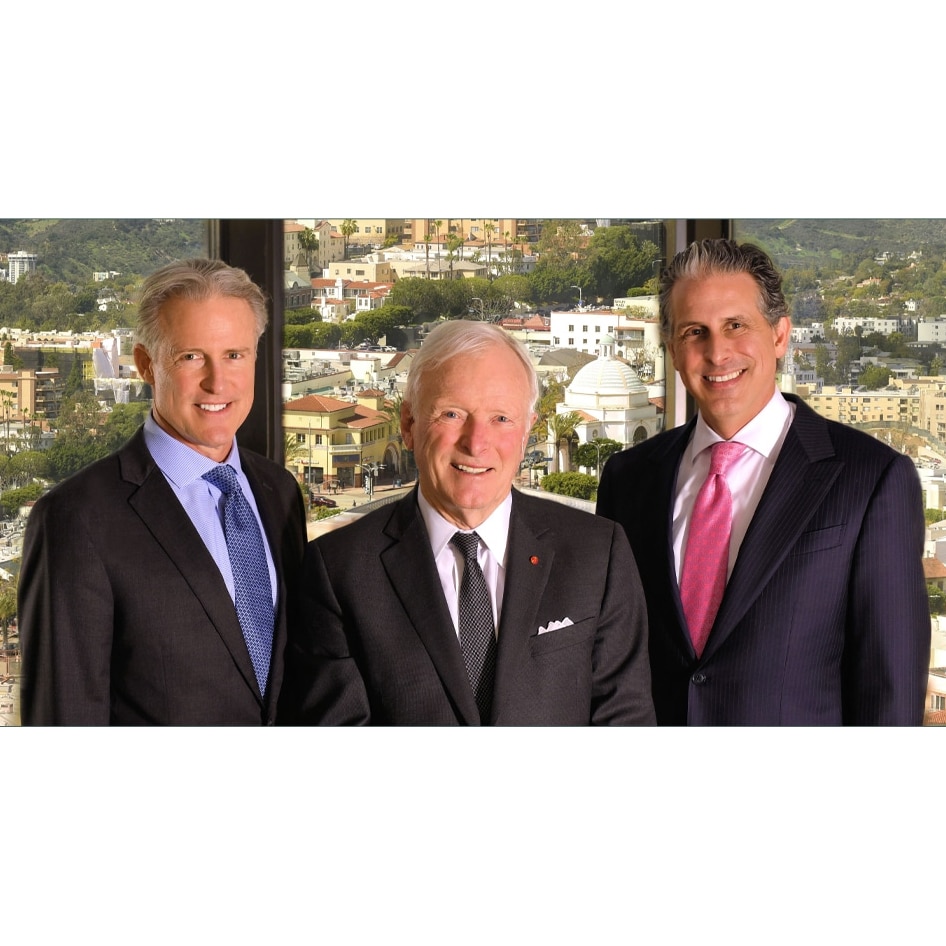 For more than three decades, McNicholas & McNicholas, LLP has built a reputation as one of California's leading law firms. Founded by a family of attorneys spanning three generations, John McNicholas and sons, Patrick and Matthew, have tried hundreds of cases to jury verdict on behalf of clients. Learn More about McNicholas & McNicholas