Families of Paradise Fire Victims Sue PG&E for Wrongful Death
Attorneys Hold Press Conference Demanding Justice for Deadliest Wildfire in California History
CHICO, CA – Trial law firms Frantz Law Group, APLC; McNicholas & McNicholas, LLP; and Bridgford, Gleason & Artinian have filed a wrongful death lawsuit on behalf of Lonnie Walker and several other surviving families against Pacific Gas & Electric Company (PG&E) for allegedly causing the devastating Camp/Paradise Fire that claimed the lives of 85 people. According to the lawsuit, PG&E failed to adhere to electrical and fire safety practices, resulting in poorly maintained power lines that sparked above overgrown vegetation, igniting the deadliest wildfire in California history. The Camp/Paradise Fire is at least the eleventh wildfire within the past year that this trio of trial law firms have sued PG&E for allegedly causing.
"PG&E consciously disregarded the safety of the communities it serves, resulting in 85 innocent lives lost," said James Frantz, CEO of Frantz Law Group, APLC. "This tragedy could have been completely avoided if PG&E had taken reasonable precautions (e.g., de-energized its lines in high wind conditions and maintained electrical equipment) to protect the communities it serves from a clearly foreseeable risk. This litigation will send a message to PG&E that its misconduct will not be tolerated."
"PG&E is maintaining a corporate culture of placing profits over people," said Richard Bridgford, partner at Bridgford, Gleason & Artinian. "Only a few weeks before the fire, in proceedings related to the 2010 San Bruno explosion, a judge with the California Public Utilities Commission stated that he was concerned 'whether PG&E is truly changing its culture, or is just trying to 'check the boxes.'' Our firms have the experience, resources and determination to stand up to PG&E and tell them enough is enough. No more lost lives and no more destruction of our homes and neighborhoods."
"Had PG&E followed the standard of care in inspecting, repairing and maintaining its high-powered electrical equipment, as required by law and industry standards, the catastrophic Camp/Paradise Fire could have been avoided," said Patrick McNicholas, partner at McNicholas & McNicholas, LLP. "This is a devastating blow to the community and we want to ensure that PG&E is held completely accountable for the death of these people and destruction of our communities."
According to the lawsuit, PG&E has at least 20 years of well-documented knowledge, experience and consequences resulting from their substandard safety protocols and conscious disregard for the safety of the communities it serves, including billions of dollars in fines and hundreds of criminal convictions. It is alleged that the same corporate decision-making scheme was behind the causes of PG&E's other major utility-failure catastrophes, including the Trauner Fire (1994); Mission District Fire (2003); Rancho Cordova Explosion (2008); San Bruno Explosion (2010); Cupertino Explosion (2011); Carmel Explosion (2014); Butte Fire (2015); and Wine Country Fires (2017).
Background Information
On November 8, 2018, at approximately 6:15 a.m., PG&E submitted an electrical incident report to the California Public Utilities Commission (CPUC), advising that it had experienced an outage on a transmission line near the Camp/Paradise Fire origin. California Department of Forestry and Fire Protection estimates that the Camp/Paradise Fire ignited at approximately 6:33 a.m., destroying more than 150,000 acres, leaving residents mere minutes to escape—and unfortunately, many did not. Those who survived lost loved ones, their land, their home and everything inside of it.
Days before the fire, PG&E was allegedly aware of high-powered lines causing sparks in the vicinity of where the Camp/Paradise Fire started, and had also advised residents in Butte County that power may be shut off on November 8 and 9 due to weather conditions and risk of wildfire. Despite these warnings, PG&E did not turn off the power on November 8.
According to the lawsuit, preliminary investigations indicate that the Camp/Paradise Fire's ignition originated with negligently operated, repaired and maintained electrical equipment, as well as poor electrical and fire safety practices, including substandard repair practices, maintenance practices, vegetation management practices and others. In recent years, independent reviews of PG&E infrastructure have shown that tens of thousands of miles of its overhead lines are in disrepair. Additionally, investigations have discovered that in 36% of PG&E's downed-line incidents, such as the incident leading up to the Camp/Paradise Fire, the company failed in remotely de-energizing power lines, leading to a direct cause of fires.
Filed on behalf of Lonnie Walker, individually and as a successor in interest to Ellen Victoria, and other surviving families, the lawsuit is one of many mass tort lawsuits filed by this trio of law firms against PG&E for allegedly causing the Camp/Paradise Fire. Frantz Law Group, APLC; McNicholas & McNicholas, LLP; and Bridgford, Gleason & Artinian currently represent nearly 2,000 homeowners in Northern and Southern California against PG&E and Southern California Edison for deaths and property loss spawning from the 2017 and 2018 Northern and Southern California fires, including the Tubbs Fire, Atlas Fire, Nuns Fire, Redwood Valley Complex Fire (aka "Wine Country Fires"), and the Thomas Fire/Mudslides in Santa Barbara, Ventura and Montecito.
###
Frantz Law Group, APLC, a California-based law firm, represents more than 10,000 victims against various utility companies for their negligence in causing environmental disasters, including wildfires and mudslides. With over 100 combined years of trial and litigation experience, Frantz Law Group, APLC, has successfully obtained tens of millions of dollars in verdicts and settlements for victims of wrongful death and property damage of public utility negligence for their failures to safely maintain their electrical equipment.*
Frantz Law Group, APLC
Chico Office
236 Broadway Street, Suite B
Chico, CA 95928
Phone: 530-423-6774
Sacramento Office
770 L Street, Suite 950
Sacramento, CA 95814
Phone: 916-492-6059
Santa Rosa Office
3558 Round Barn Blvd., Suite 215
Santa Rosa, CA 95403
Phone: 707-236-6316
Fax: 619-525-7672
*Results in other matters do not constitute a guarantee, warranty or prediction. This advertisement is not a guarantee or prediction of any recovery as each case is dependent on its particular facts.
James P. Frantz, Esq.; Patrick McNicholas, Esq.; and Richard Bridgford, Esq. are responsible for the contents of this
press release.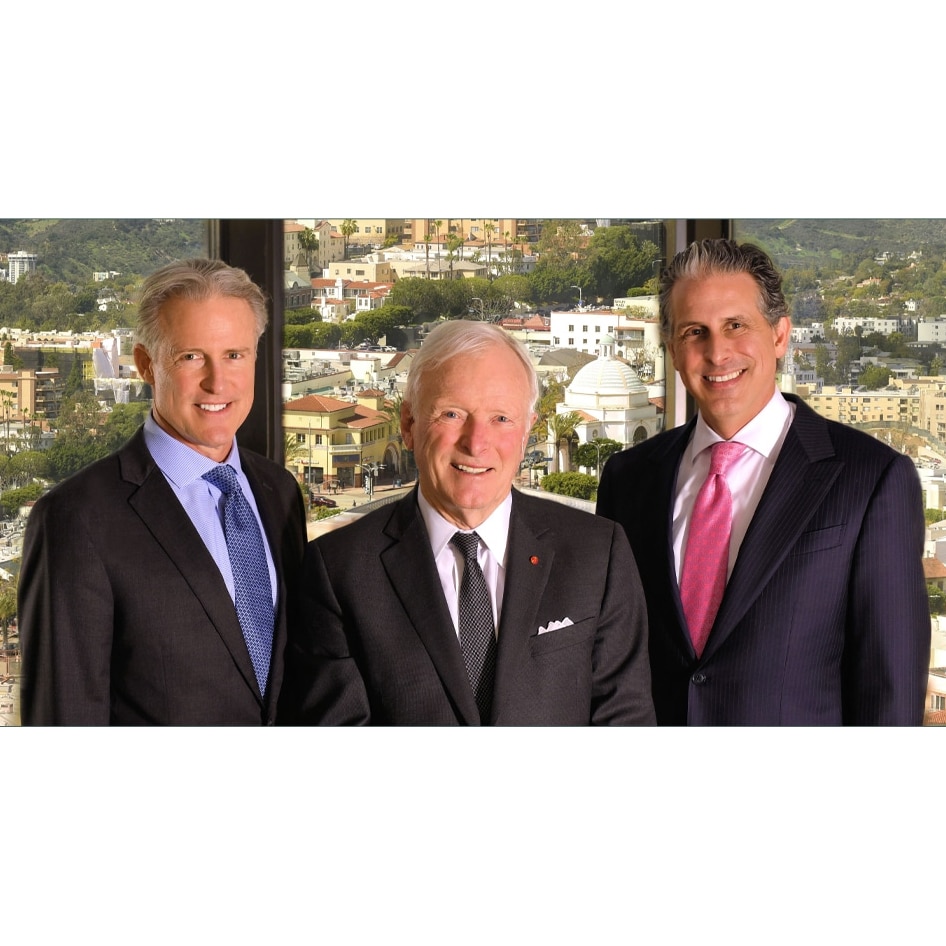 For more than three decades, McNicholas & McNicholas, LLP has built a reputation as one of California's leading law firms. Founded by a family of attorneys spanning three generations, John McNicholas and sons, Patrick and Matthew, have tried hundreds of cases to jury verdict on behalf of clients. Learn More about McNicholas & McNicholas