Jackass's Bam Margera Files Wrongful Termination Lawsuit
Brandon "Bam" Margera, a skateboarder, stunt performer, television personality, and filmmaker best known for the "Jackass" television show and movie franchise he helped create, is suing to stop the September 2021 release of the show's fourth film, Jackass Forever. Margera, who says he was fired from the movie after he failed a drug test, is also seeking monetary damages.
According to The Hollywood Reporter, in his suit which was filed in Los Angeles Superior Court in early August, Margera claims that "Jackass" producers "violated his civil rights when they forced him to sign a 'wellness agreement' and then cut him loose after a positive drug test." Margera maintains that the drug in his system was prescription Adderall, which he was taking while under a doctor's care for attention-deficit/hyperactivity disorder (ADHD). He says he suffers from physical and mental disabilities including bipolar disorder and ADHD, and claims that he was illegally discriminated against in his termination.
Per Margera, he was "accosted and coerced" into signing the wellness agreement. He is suing for wrongful termination, breach of contract, emotional distress, and other claims. The lawsuit names Paramount Pictures, MTV Networks, Jeff Tremaine, Johnny Knoxville, Spike Jonze, and other associated entities as defendants.
What exactly was in the "wellness agreement?"
The lawsuit Margera filed does not include a copy of the wellness agreement he signed, so we cannot be certain what it states. However, according to Margera's attorneys, the agreement outlined a strict schedule that required Margera to submit to three Breathalyzer tests per day, two urine tests per week, and regular hair follicle tests. The lawsuit also claims that the wellness agreement required Margera to take "several pills" each day under the watchful eye (via FaceTime) of a doctor hired by Paramount. According to the lawsuit, the agreement stated that if Margera "missed a drug or alcohol test, failed one, or refused to take the medication Paramount's doctor allegedly prescribed him (which, aside from 'pain medication,' is unspecified in the lawsuit), he would be cut from the Jackass franchise."
Employers are allowed to require an employee to be clean and sober and can require that they submit to the appropriate tests as a condition of employment. Without a copy of the wellness agreement, we do not know if Margera's claims are all true. Even if they are, he agreed to the terms when he signed the contract.
Wrongful termination in Los Angeles, California
California is an at-will employment state, meaning that unless an employee has an employment contract, their employer may fire them at any time without cause. However, federal and state laws and public policy do protect employees from being fired based on certain protected characteristics. This public policy works to protect employees with certain medical conditions or disabilities from being terminated or discriminated against based on those conditions or disabilities. If it is true that Margera was fired because of his use of prescription Adderall to treat his ADHD, it could be a violation of the law.
In addition to certain medical conditions, in California, employees are also protected against wrongful termination on the basis of an employee's protected class or protected characteristic. Those protected characteristics include the following:
Race;
Color;
National origin;
Citizenship status;
Religion;
Sex;
Pregnancy;
Sexual orientation;
Gender identity;
Age;
Disability;
Genetic information;
Marital status;
AIDS/HIV status;
Political beliefs or activities;
Military or veteran status and
Status as a victim of domestic violence, stalking, or assault.
These protections are not limited to termination. Employers are also not permitted to make job-related decisions based on the above protected characteristics, which includes the hiring and promoting of employees.
It is also against California law to terminate an employee for exercising his or her legal rights, refusing to commit an illegal act, or complaining about illegality in the workplace.
How to protect yourself when signing employment paperwork
In his lawsuit, Margera claims that he was coerced into signing the wellness agreement as a condition of employment, despite it being, in his words, "draconian." While you may not be asked to sign a wellness agreement such as this as part of your job, employers usually require employees to sign various agreements as a condition of employment. These may include non-compete contracts and non-disclosure agreements, amongst others.
If (or, more likely, when) your employer or a potential employer asks you to sign a document as a condition of your employment, it is important that you take the time to read it. Remember that while signing it may be considered merely a formality, it is imperative that you understand exactly what you are agreeing to before signing. If you have any questions or if there is any aspect or detail of the document that you do not understand, ask for an explanation or clarification in writing before signing. If you disagree with a portion of the document, speak with management or your human resources representative. Depending on the nature of the document and your specific situation, it may be a good idea to seek the advice of an experienced employment lawyer before signing.
After signing the document, be sure to make a copy of the signed paperwork and keep it for your records. This is especially important if you signed a non-compete agreement and have since left the company.
Fighting wrongful termination in Los Angeles
Losing a job can be difficult at any time, but losing a job because you were fired for an unjust reason can be particularly tough. Then, in addition to the financial hardship of losing your income, you must enter the job market with a negative mark on your record. Future employers will ask why you left your previous employment, and you will have to find a positive way to spin it.
If you were fired from your job and believe it was for reasons that violate federal or state law or public policy, you may have grounds for a wrongful termination lawsuit. The skilled Los Angeles wrongful termination lawyers at McNicholas & McNicholas, LLP can help. We have extensive experience representing employees in wrongful termination suits, and we are prepared to fight on your behalf. Call us at 310-474-1582 or complete our contact form today to schedule a free, remote consultation.
Please note that this blog is not to be construed as legal advice. Because every case is fact-specific, you should consult directly with an attorney to obtain legal advice specific to your situation.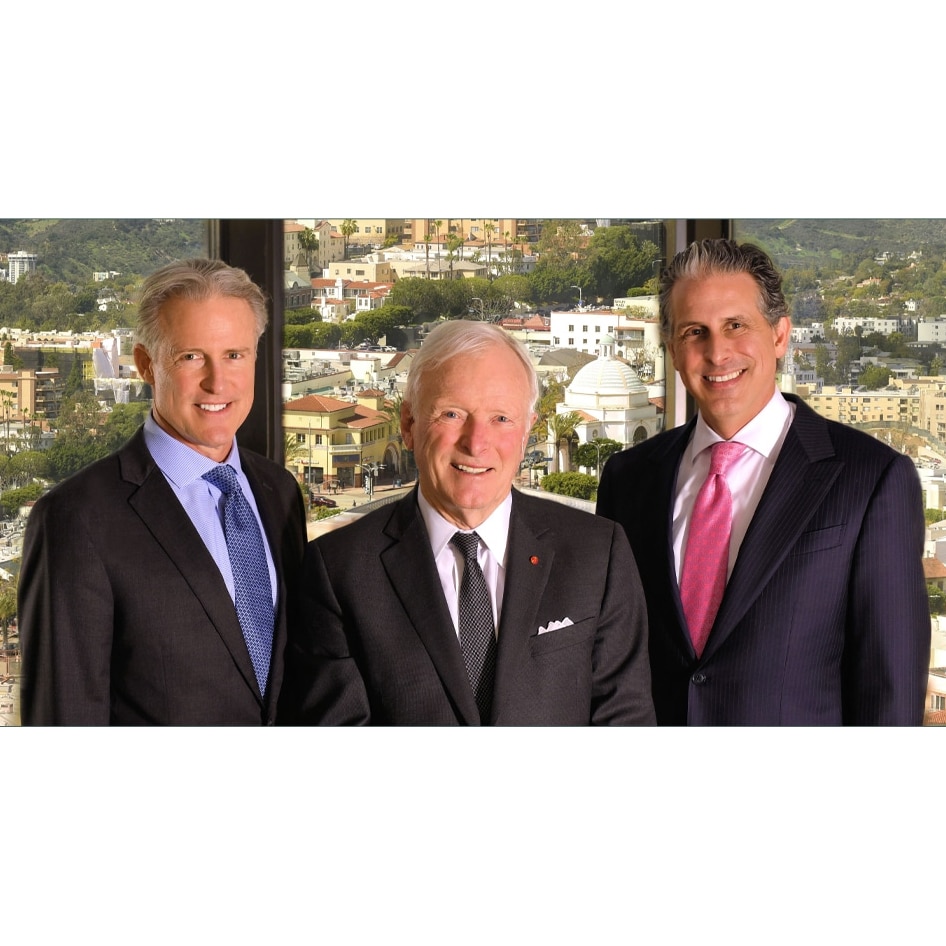 For more than three decades, McNicholas & McNicholas, LLP has built a reputation as one of California's leading law firms. Founded by a family of attorneys spanning three generations, John McNicholas and sons, Patrick and Matthew, have tried hundreds of cases to jury verdict on behalf of clients. Learn More about McNicholas & McNicholas