What Kinds of Construction Work Are the Most Dangerous?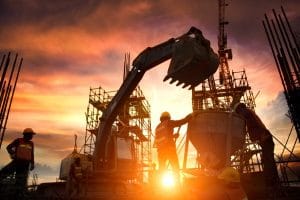 Construction work is one of the most dangerous occupations in the country. Employees who do road work, home and business construction, landscaping, or other types of construction regularly work with dangerous machinery including bulldozers, trucks, power tools, and scaffolds. Further, construction sites are constantly changing as work is being done, which increases the risk of serious injuries. One job is more treacherous than the next.
There are many different types of workers involved with construction work, depending on the type of job being done. Laborers face an increased risk because they are the ones who are doing the most dangerous jobs, though certain specialists, like electricians, will face risks unique to them.
According to Home Stratosphere, some of the more dangerous construction jobs are:
Electrical work
Electricians install wires and electrical connections in homes and buildings. Such work is dangerous because of the risk of exposure to electrical currents. It often involves working with high voltage systems. Any work with electric power tools can cause exposure to deadly currents. While burn injuries and electrocution are the greatest risks, other dangers involved with electrical work include falls from heights, such as scaffolds or construction beams. Additionally, electrical workers often work in confined spaces which can make breathing difficult.
Day labor
Day labor includes such things as building and infrastructure work. Construction labor includes loading and unloading materials, digging trenches, clearing the site, and other tasks. Workers are at constant risk of injuring their back, damaging muscles, or overexertion injuries. Other dangers include falls, chemical exposures, and being pinned by objects.
Plumbing
Plumbers install hot and cold water systems, heating systems, sanitation systems, and sheet lead systems. They may be involved with rainwater harvesters and fuel-burning appliances. Common injuries include burns, exposure to dangerous toxins, back injuries, eye injuries (due to bacteria exposure and debris), and exposure to mold.
Masonry work
Masonry work involves building walls, patios, structures, and trim work. These workers often need to cut or break stone into specific sizes, work with grout and mortar, and with many different types of materials including brick, block, stone, glass, and synthetics. Masons are at risk for falls, overexertion injuries, head trauma, and hand injuries.
Glazing
Glazing is a construction job that involves installing glass in windows, skylights, and other building structures. Glazing may involve removing old glass and work to secure the glass, in addition to the glasswork itself. There is a high risk of falling off scaffolding or ladders and severe cuts from the glass and from the tools used to install the glass are quite common.
Heavy machinery operation
Construction work regularly involves using bulldozers, road graders, trench excavators, forklifts, cranes, heavy trucks, boom trucks, and other heavy machinery. Severe and sometimes catastrophic injuries can happen if a worker is struck or pinned by one of these machines. Injuries include amputation, head trauma, broken bones, and burns. Collisions with commercial vehicles, like dump trucks or 18-wheelers, are also often deadly or cause permanent injuries.
Carpentry
Carpentry work involves creating and repairing a variety of building structures including doors, stairs, rafters, and partitions. As Home Stratosphere explains, it also involves "the installation of wooden concrete for the construction of pillars and cement footings and erection of scaffolding and shoring for buildings." Possible injuries include amputation of fingers, hands, and any part of the body that comes into contact with saws and other cutting tools. Many carpenters work on ladders and scaffolds which means falls or being struck by objects are likely as well. Nail guns can shoot objects into a worker's face, hand, or other body parts which can cause devastating injuries.
Painting
Painters work on the interior and exterior walls of homes and buildings. They may also work on bridges and other structures. Painters work with paint, spray guns, brushes, and rollers. They also work with primers and sealers. Painters may suffer respiratory illnesses from exposure to toxic chemicals. They can suffer skin disorders from chemical exposure, too. Many painters at construction sites work on ladders and scaffolds which can result in serious or deadly fall injuries. Eye injuries and repetitive stress injuries are common as well.
Ironwork
Home Stratosphere explains that ironworkers install "erect steel frameworks for bridges, buildings and other structural constructions." They use wires, bolts, and other tools to attach the iron to the structures. Common injuries thus include falls, overexertion injuries, electrocution, and being struck by objects.
Elevator installation
Elevator installation work includes installing and repairing elevators, escalators, and moving walkways. The workers handle cables, motors, wires, brake switches, and other systems in their work. Falls in this line of work can often be deadly.
Solar photovoltaic installation
With the emphasis on green energy, solar photovoltaic installation work is becoming more common. The work is often performed outside on the roofs. Injuries may be due to falls, lifting and moving solar panels, and electrical injuries.
What types of claims can a worker file?
The types of claims a worker can file depend on the status of the worker, the cause of the accident, and whether the worker survives the accident or tragically dies:
Personal injury. Non-employees, including site visitors, independent contractors, and passersby can claim that the construction site owner's negligence caused their injuries. Victims can seek compensation for their current and future medical expenses, lost income, and pain and suffering.
Product liability. Manufacturers can be held strictly liable if their defective tools or equipment cause injuries. Victims can claim the same damages as for a personal injury claim. All workers, employees, and non-employees have the right to file a product liability claim if any tool, equipment, or machinery is defective, and that defect causes harm or death.
Wrongful death. In Los Angeles, families can file a wrongful death lawsuit if their loved one dies on or near a construction site. Damages include the funeral and burial expenses, the loss of financial support due to the death, loss of companionship, and other damages as authorized by the California wrongful death laws for the death of an adult and the death of a minor child.
Workers' compensation. Employees medical care will be paid for by the employer, with additional benefits available such as temporary disability benefits, permanent disability benefits, and death benefits. There is no compensation for pain and suffering, and you must be an employee to file.
At McNicholas & McNicholas, LLP our Los Angeles injury lawyers have recovered nearly $2 billion for our clients. We work with investigators and construction industry professionals to show how a construction accident in Southern California happened, and who should be held liable. We work with your independent doctors and our network of doctors to show just how serious or catastrophic your injuries are. To discuss your rights after an accident, call us today at 310-474.1582 or use our contact form to schedule a free consultation.
Please note that this blog is not to be construed as legal advice. Because every case is fact-specific, you should consult directly with an attorney to obtain legal advice specific to your situation.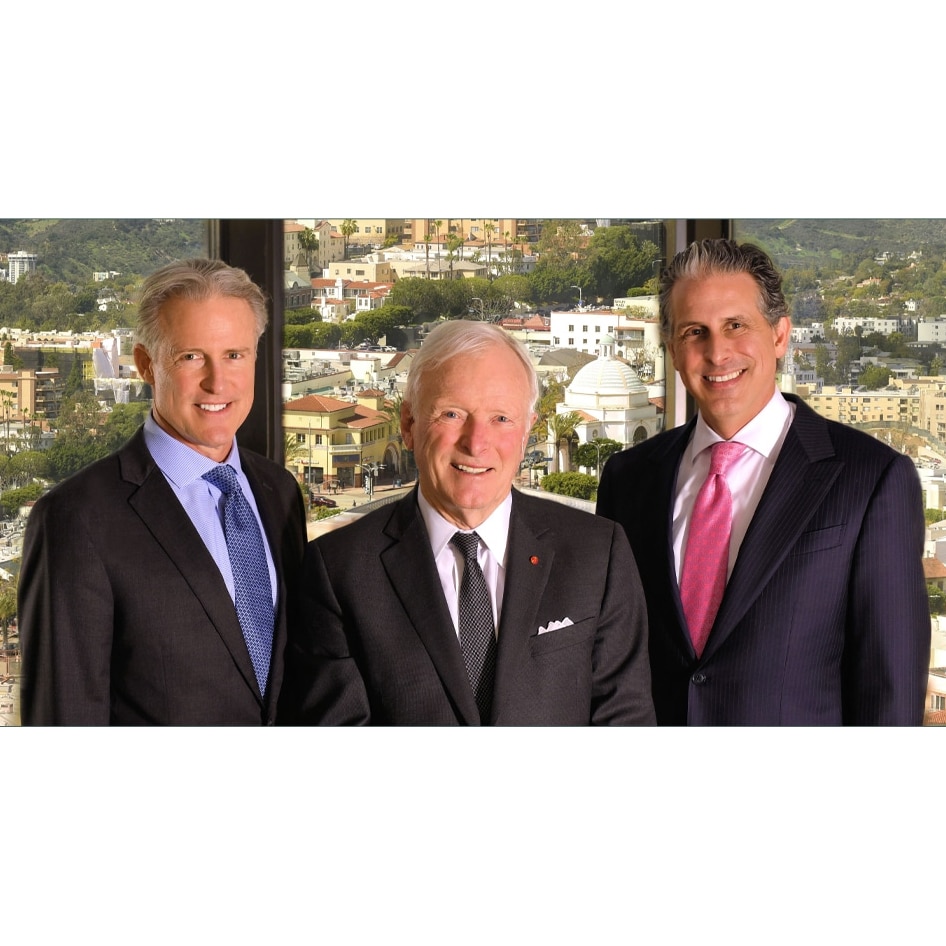 For more than three decades, McNicholas & McNicholas, LLP has built a reputation as one of California's leading law firms. Founded by a family of attorneys spanning three generations, John McNicholas and sons, Patrick and Matthew, have tried hundreds of cases to jury verdict on behalf of clients. Learn More about McNicholas & McNicholas