What To Do When the Car Accident Wasn't Your Fault
When you're involved in a car accident, your mind immediately jumps to who was at fault. When the at-fault driver isn't you, how do you proceed?
Under California Vehicle Code Section 16029, every driver must be able to show proof of financial responsibility. In other words, you're required to have car insurance so that if you cause personal injury to someone or property damage to a vehicle, you're able to pay for the damages. That said, if you're the victim in an accident, there are still certain steps that you need to follow.
If you were hit by another vehicle and the damages or bodily injury exceeds $1,000, you need to notify the Department of Motor Vehicles. State law requires you submit a Report of Traffic Accident Occurring in California form SR 1 showing that you have valid insurance. This form must be submitted within 10 days of the collision.
Do I call my insurance if it's not my fault?
Per instructions from the California Department of Insurance, even if you're the victim in a car accident, you should still notify your insurance company of the incident. Your insurance policy is actually a contract that contains obligations and rights of both parties: you and your insurance company. One of those clauses typically states that you agree to cooperate with your insurance company's investigation. By not reporting the car accident, you could be placing yourself in breach of your insurance policy.
It's also important to know that California is a pure comparative negligence state. This means that you can still claim damages even if you are found partially responsible for your own injuries. Your overall award, however, will be reduced by the percentage of your liability.
In other words, if you are found to be 20% responsible for a crash and you are awarded $100,000 in damages, your award will be reduced by 20%, leaving you with $80,000. This is one of the reasons it is so important that you obtain legal counsel after a crash.
What happens if I don't call my insurance?
If you choose not to notify your insurance company, you may be taking some unintentional risks. Oftentimes, complications arise while settling insurance claims. If your policy requires you to cooperate, failure to report any accident may provide the insurance company grounds to deny a claim or even cancel your policy.
If there is damage to both vehicles, even though the other driver may be at fault, he or she may choose to fight the fault determination and file a claim against your insurance policy. At that point, your insurer becomes aware of an accident that you never reported.
Insurance companies don't like to pay claims. It defeats the purpose of their business, which is making money based on odds that more people will pay into policies than an insurance company will be required to pay out. An at-fault driver's insurer is going to look for any way to circumvent their responsibility of paying out a damage or injury claim.
If the at-fault driver's insurance company is successful in denying your claim, your options are limited to:
Paying out of your own pocket. Paying thousands of dollars for a hospital bill or car repair is difficult for many people, but you won't have much choice. Your health insurance may reduce your out of pocket amount, but without car insurance coverage, you lose the benefit of Med-Pay, or limit your out-of-pocket cost to your policy deductible.
Making a claim under your own insurance policy. If you opted to add collision coverage to your vehicle's policy, you would be able to have your vehicle damages repaired under your own policy if you gave notice that an accident occurred. You also may be entitled to make a claim under uninsured motorist bodily injury to cover medical expenses or uninsured motorist property damage for repairs. These are optional coverages that may be used when the other party is illegally driving without car insurance coverage.
Filing a lawsuit and fighting it in court. It can take years for lawsuits to be finalized and even then, there's no guarantee that you'll win. You have to weigh whether it's worth the expense based on the amount of damages you sustained and what you need to recover to make you whole again.
If you failed to notify your insurance carrier that you were involved in a vehicle collision and the at-fault driver makes a claim under your policy, it may be viewed as a policy violation resulting in denial of coverage for both you and the other driver. If this happens, it's likely that you are setting yourself up to be sued.
If you have been involved in a motor vehicle accident, don't try to take on the arduous task of dealing with the personal injury process yourself. The attorneys at McNicholas & McNicholas, LLP have decades of experience fighting hard for our clients inside and outside of the courtroom. Schedule your free consultation in our Los Angeles office by calling 310-474-1582 or reach out through our contact page to tell us your story.
Related Articles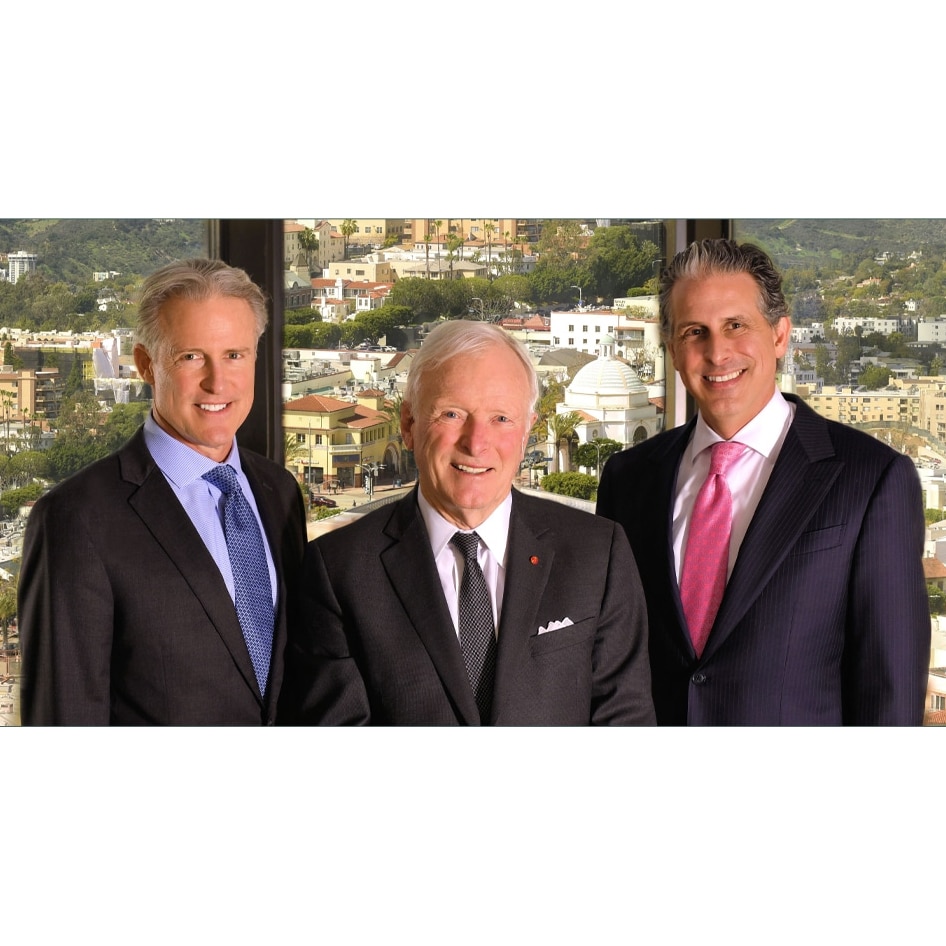 For more than three decades, McNicholas & McNicholas, LLP has built a reputation as one of California's leading law firms. Founded by a family of attorneys spanning three generations, John McNicholas and sons, Patrick and Matthew, have tried hundreds of cases to jury verdict on behalf of clients. Learn More about McNicholas & McNicholas