Lawsuit Filed Against Los Angeles Fire Department For Racial Discrimination, Harassment and Retaliation
– Complaint alleges Firefighter Paramedic, Emanuel Brown, was forced to transfer out of a coveted position after enduring various acts of discrimination, harassment and retaliation that went unchecked by LAFD for nearly a year–
LOS ANGELES – Los Angeles-based trial firm McNicholas & McNicholas, LLP has filed a lawsuit against the City of Los Angeles and the Los Angeles Fire Department (LAFD) on behalf of Emanuel Brown, an exemplary Firefighter Paramedic employed by the LAFD for the past decade, who was allegedly subjected to numerous acts of race-based discrimination, harassment and acts of retaliation for reporting these incidents. The lawsuit alleges severe negligence on behalf of the LAFD for failing to take appropriate action to protect Brown after receiving multiple documented complaints specifically referencing concerns regarding his health and safety.
"The Los Angeles Fire Department has a duty to follow the law. Not only was Brown subjected to racial discrimination when feces was stuffed in his personal locker and smeared on his equipment, he was harassed and retaliated against for complaining about it, which included being placed on a 'threat list,'" said Matthew McNicholas Partner at McNicholas & McNicholas, LLP. "At one point, his life was actually threatened when a drill repelling from the top of a training tower was setup for him in an unsafe manner that violated policy."
As a result of the ongoing threats, Brown was forced to transfer out of his highly sought-after position, costing him a HAZMAT bonus and an FLSA bonus.
The lawsuit alleges the following:
Emanuel Brown joined the LAFD around September of 2008 and was assigned to Fire Station 21 (FS 21), a specialized station where Firefighter Paramedics do not rotate assignments but are instead assigned strictly to their paramedic duties, making this a highly sought-after position. During the development of his career, Brown was recognized as an exceptional paramedic who performed his duties with the upmost expertise and professionalism. Beginning around April 2017 to present, Brown has been subjected to multiple acts of race-based discrimination, harassment and retaliation.
On Easter morning 2017, Brown found fecal matter inside the driver-side compartment of an ambulance that he was exclusively assigned to drive, in which he stored his personal equipment, such as his breathing apparatus, clothing, and oxygen tank. Brown brought this to the attention of his crew, all of whom dismissed his allegations. Brown then reported the act to his Captain who filed a complaint with the Professional Standards Bureau (PSD). Brown received a formal acknowledgement of the complaint to which he responded with a letter stating that the use of fecal matter specifically against African American Firefighters is a known racist act and has become a systemic issue within the LAFD. Almost one year later, Brown inquired about the status of his complaint and was informed that it was still an ongoing investigation.
Brown was contacted by the Los Angeles Times about the fecal incident, and upon communicating the severity of the circumstances to members of his crew, and his intention to illuminate the situation by speaking with the publication, Brown was subjected to threats and acts of intimidation, including but not limited to: comments that were suggestive of Brown being sexually assaulted; comments that were suggestive of Brown's life being in danger, and that he should have a living trust in order; coaxing Brown into engaging in dangerous drills that were in violation of LAFD regulations; and suggesting that Brown engage in a physical contact game.
In fear for his personal safety, Brown requested to transfer out of his coveted position as FS 21. Instead of putting an end to the harassment that Brown was enduring, his captain informed him that he was "signing his life away." Despite it being the LAFD's policy to transfer out the individuals being accused of harassments while the victim's complaint is pending resolution, Brown was forced to remain at FS 21 with his harassers and endure further discrimination, harassment and retaliation for another month.
###
McNicholas & McNicholas, a Los Angeles-based plaintiff's trial law firm, represents clients in the areas of catastrophic personal injury, employment law, class actions, sexual abuse and other consumer-oriented matters such as civil rights, aviation disasters and product liability. Founded by a family of attorneys spanning three generations, McNicholas & McNicholas has been trying cases to jury verdict on behalf of their clients for more than five decades.
McNicholas & McNicholas, LLP
10866 Wilshire Blvd.
Suite 1400
Los Angeles, CA 90024
Phone: 866-664-3055
Fax: 310-475-7871
Related Articles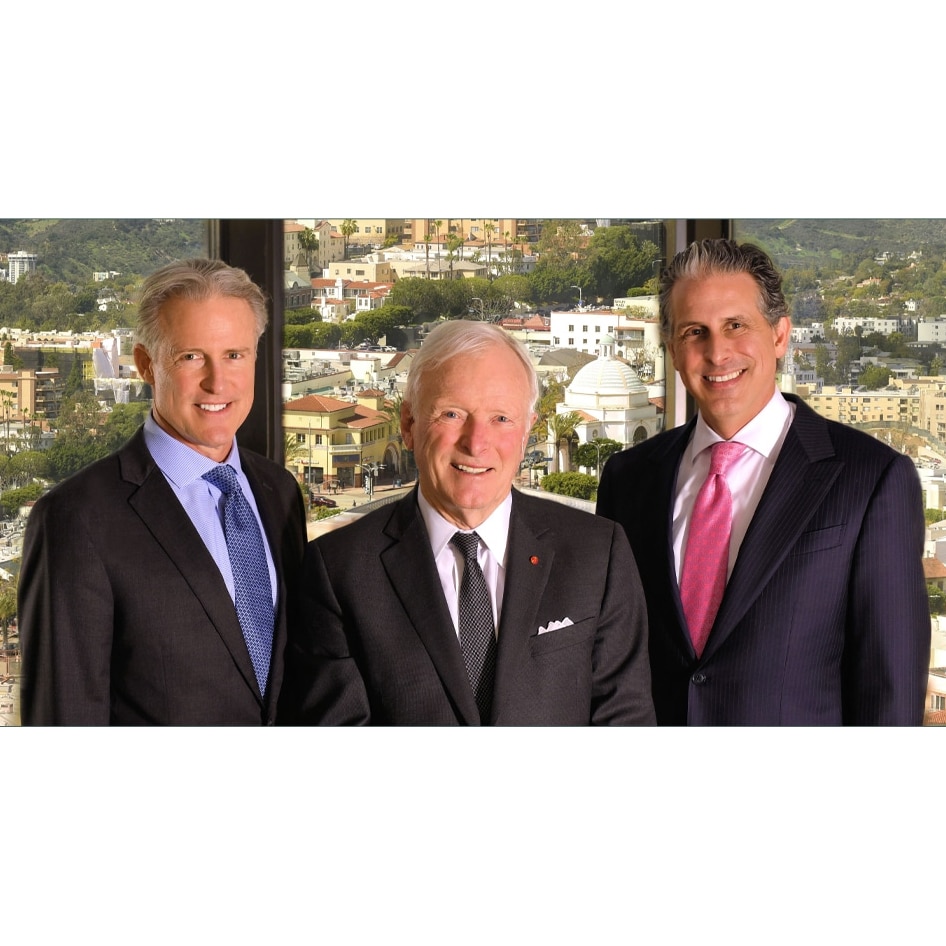 For more than three decades, McNicholas & McNicholas, LLP has built a reputation as one of California's leading law firms. Founded by a family of attorneys spanning three generations, John McNicholas and sons, Patrick and Matthew, have tried hundreds of cases to jury verdict on behalf of clients. Learn More about McNicholas & McNicholas